Light Burst Glowing Red Yellow Itajime Shibori Tight Twisted Silk Seersucker Triangle Scarf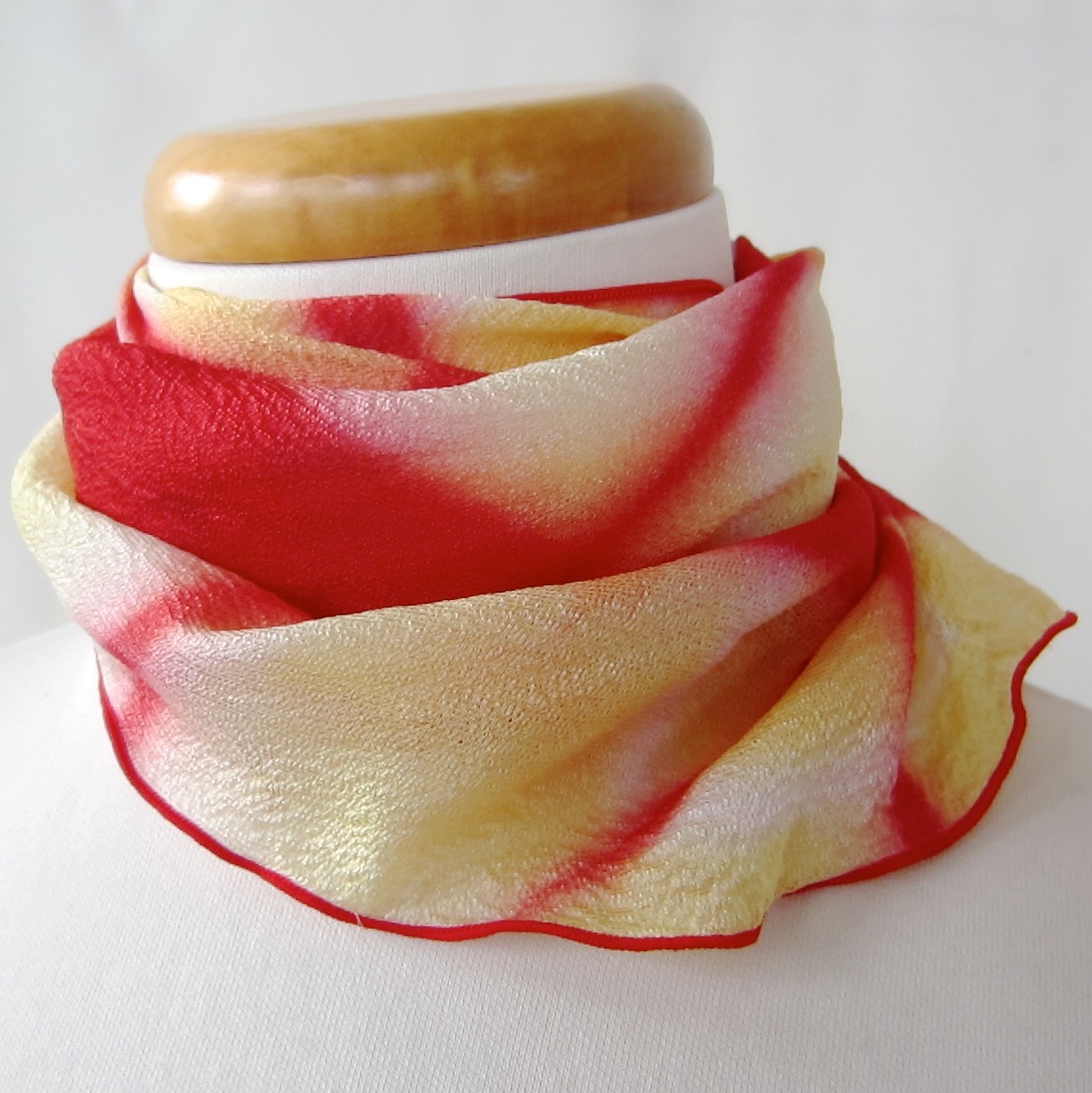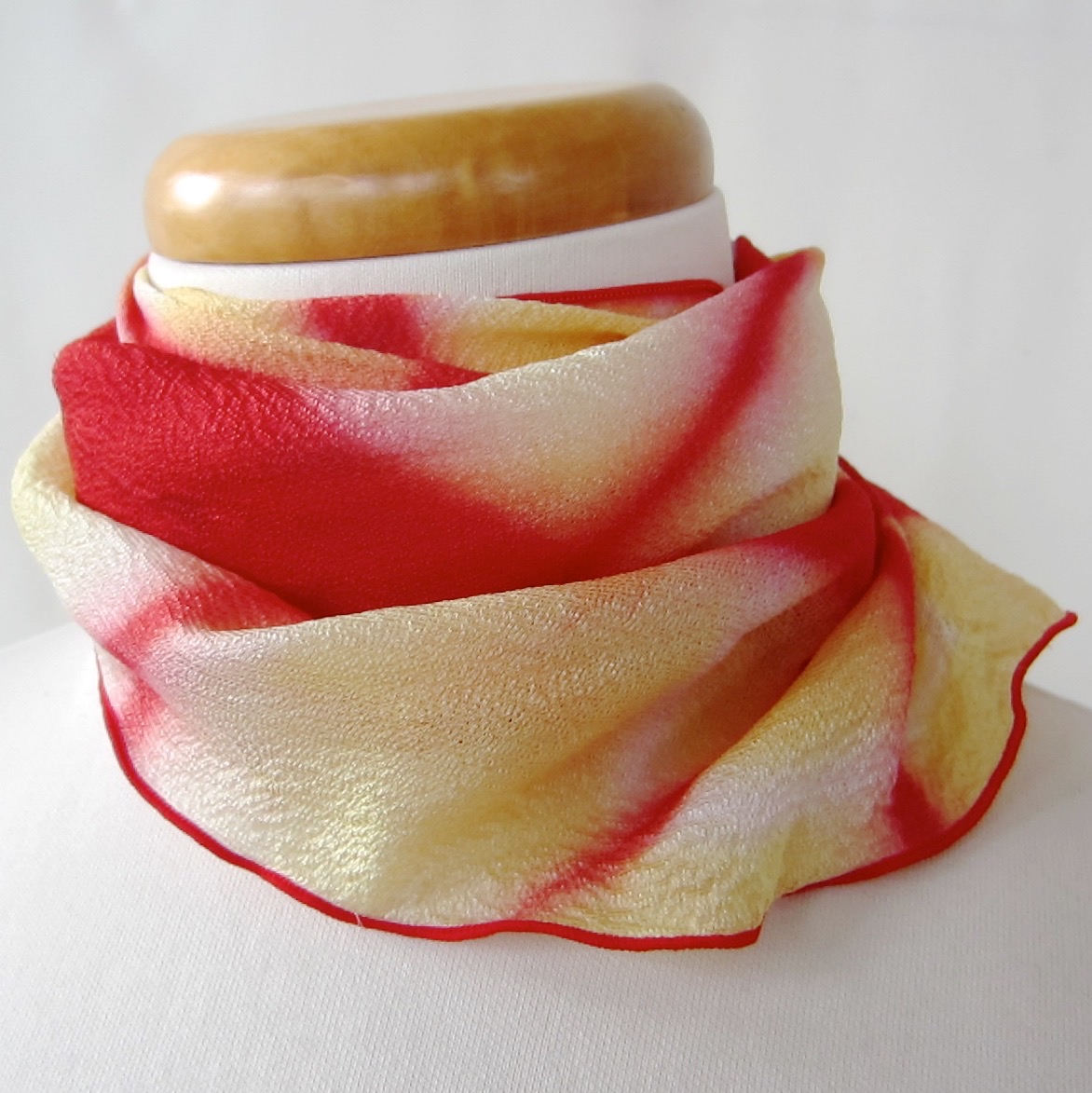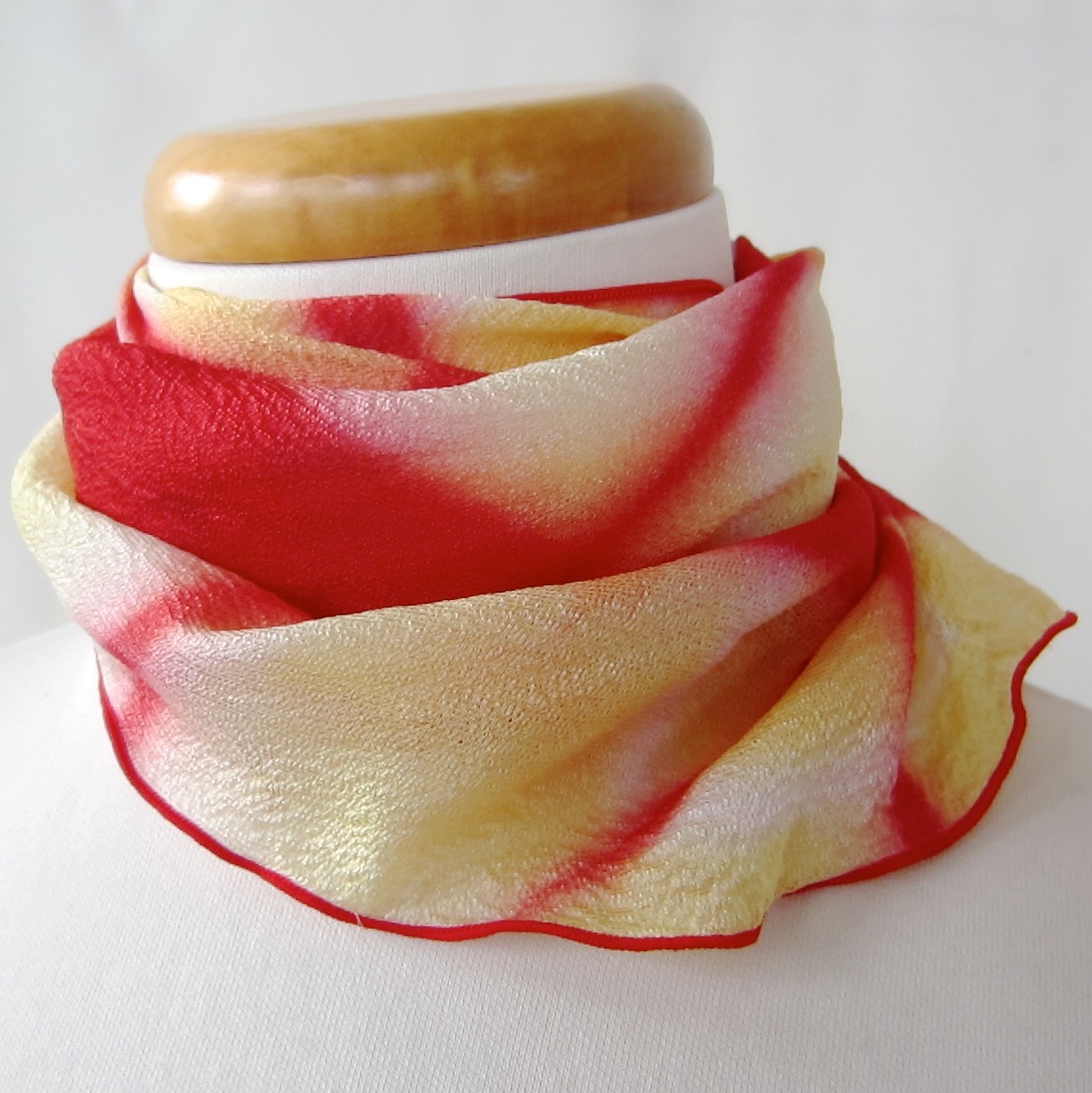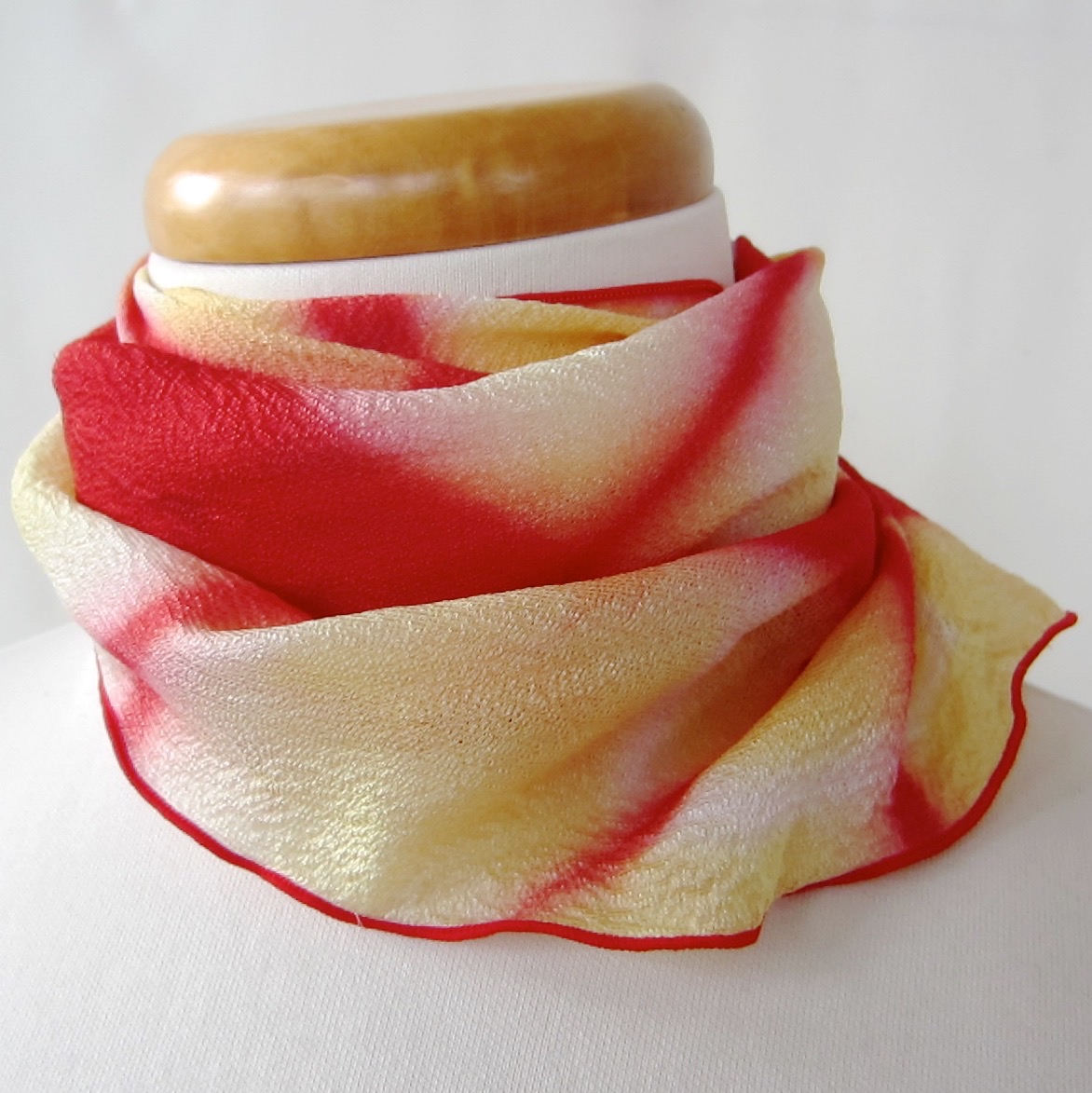 Light Burst Glowing Red Yellow Itajime Shibori Tight Twisted Silk Seersucker Triangle Scarf
My small triangle scarves and necklaces are my absolute favorite accessories in spring and summer. Made of silk they add an accent to any look while keeping your neck cool.
Starting with a white square of silk, I bound the fabric using the itajime method of shibori resist then dyed multiple times with different colors, re-binding the fabric in between colors, until I ended up with the result you see here. Next I choose a finishing color for the edges and the cross bands. These add dimension to the necklace as you wear it.
One of my favorite things about using shibori techniques are the unexpected patterns that occur with each twist and tie. The patterns create an interesting dimension, no matter how you wear them! It can be loosely draped or tied around your neck.
I usually work with silk or silk-like fabrics because I enjoy how in the summer the fabrics breathe easy against the skin, while in the winter the bright colors of the dye bring light to an otherwise dull day.
Materials: Hight Twisted Silk Seersucker, Acid Dyes, Wooly Nylon
Care Instructions: Hand Wash in Cold Water or Dry Clean
Inventory #: ST 147